Welcome to Gooey Girl!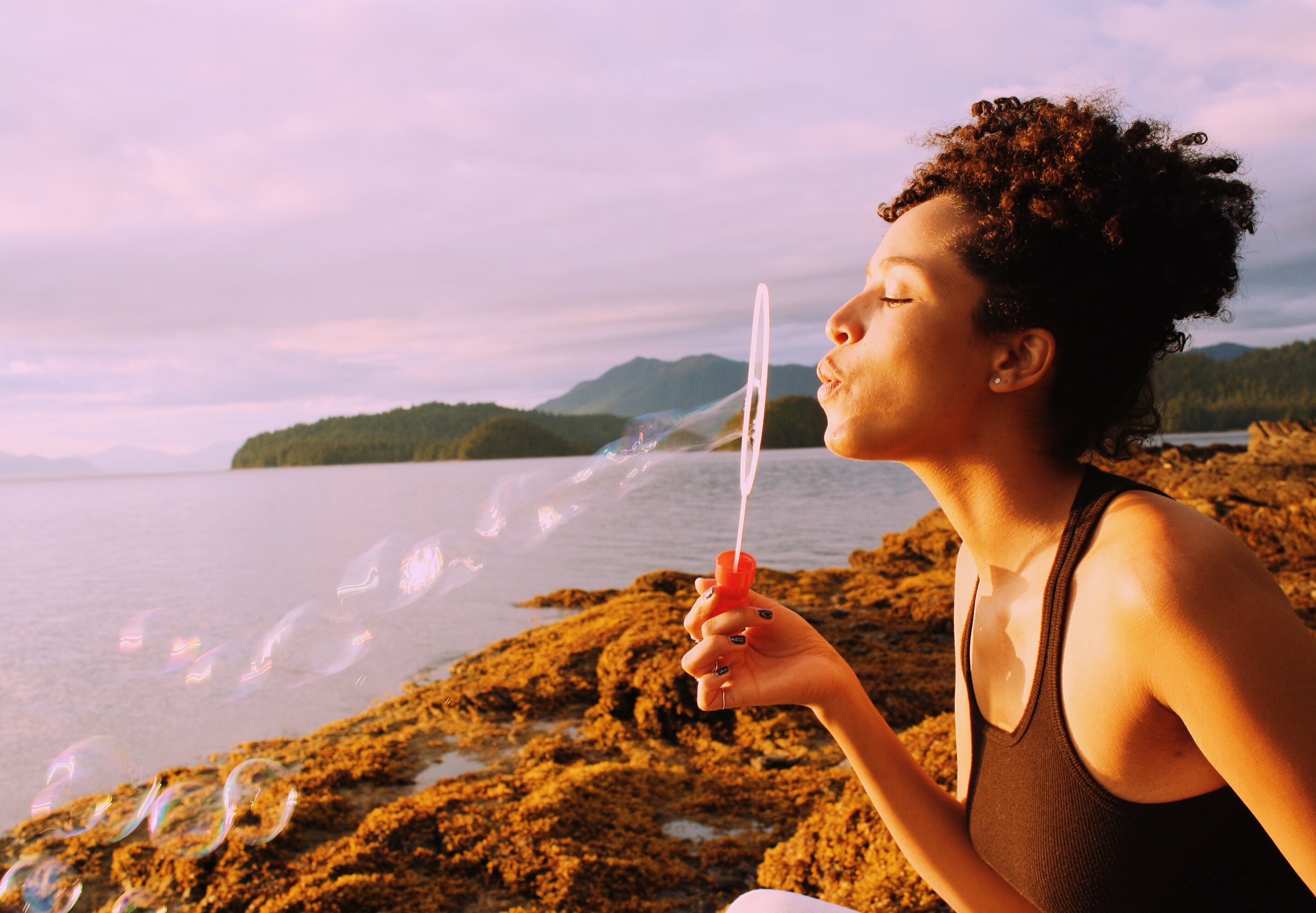 Welcome everyone!
Today, I am thrilled to reveal Gooey Girl: a place to come together and share what makes our unique lives fulfilling, fun, and authentic. Here, there will be a new curriculum of lessons no one ever bothered to teach us in school. The lessons will be passionately taught by a faculty of friends who've dedicated themselves to the wholehearted pursuit of their own truths. In our time here, we will be chatting with women about what they do for self-care in this ooey, gooey world; we will develop education around various ways to heal ourselves; and most importantly, we will experiment with our own methods along the way. Whether it's learning a new craft, taking a trip to a sacred place, or testing a new spray meant to align your chakras – yes, such a thing exists – we will approach everything with a fierce commitment to learning, to living well.
The theme for this month is Commence and Commit. More than just an ode to beginnings, this month is about embracing change, ushering in new eras, and holding steadfast to all that you want from life. As I prepared for this theme, my mind naturally wandered back to the last big Commencement of life AKA that big C commencement AKA College graduation. 'Twas a joyous time indeed, but also it was the absolute worst. Not only did I have to say goodbye to tons of the east coast-loyal freaks I call friends, but I also had to say goodbye to my first true love: research. Never one for fiction, I've always found my escape in the stories of other real-world people. I lived for sociological studies; I was fascinated by the unique league of people that passed me by on campus. Observing the ways in which people lived their lives gave me continuous pause.
When I graduated, though, it felt like I'd hit a wall. Who was I without a lesson plan to direct my learning, to build my knowledge about life and its inhabitants? What on earth would I research? There I was, liberated from the mindset of preparing for the next era, yet completely unsure of how to proceed.
Without a theoretical text or subculture to analyze, all that critical questioning I'd honed over years of study turned inevitably inward. As I opened up to friends and peers about these growing pains, evidence mounted to suggest that this feeling of doom and confusion was hardly unique to me. Everywhere I looked, people were tackling this new phase of life with their own version of self-care. Some joined improv classes or took up yoga. Others learned to rock climb or went to beauty school. In simple terms, everyone was doing shit they liked doing and staying happy because of it. Logically, the question arose, What makes me happy? To answer this, I tackled self-care in the only way that I knew how: with research! And a lot of talking.
First, I turned to texts: the numerology book, the new-age philosophy scripture, the coming-of-age memoir. Next, I ran experiments. Over the course of the last year, I've tried  journaling, aromatherapy, Kundalini yoga, dancing, meditating, walking the nearby botanical garden, full moon workshops, Reiki healing, mantras, affirmations, and a few cry-worthy Tarot readings. I measured all the effects.
And alas, here we are at Gooey Girl. It's a project that feels so integral to who I am—yet it's so, so much bigger than just me. Instead, Gooey vibrates on the truth that the guru is not one, but rather is the collective. If I've learned anything so far, it's not that self-care is a prescribed list of do's and don'ts; rather, it's the by-product of living life in a way that simply feels good to you. It's an individual pursuit of pleasure without rules or self-judgement. It's a totally tolerant and patient quest for your own truth. That said, I want to hear from you! Whether you're miles ahead on your self-care journey, curious about cultivating one, or simply curious about anything at all, then your opinion has value here. If you're diggity down, head on over to 
Extra Credit
 and sign up to get a monthly note from me with a breakdown of all my latest and greatest ideas and exactly how you can participate in them.
Above all, I hope Gooey Girl becomes a resource for your own exploration of self-care and pleasure. I truly believe that when we learn to live in our utmost truths, we inspire others to do the same and the whole wide world shines just a bit brighter because of it (awwwww <3).
xo, Lenea Sims
Image of me in Alaska by Tara Carrara